Nearly all of today's businesses depend on data. Finances, contacts and internal procedures all come in the form of data. This means data destruction is absolutely imperative for safely dealing with your organization's electronic devices when they are no longer required.
Think about all the private and confidential data stored on electronic devices. This data may linger even after a device reaches the end of its life—you don't want to be liable if this data falls into someone else's hands! Improper handling of old or unused devices could lead to potentially catastrophic data breaches or leaks.
That's where Greentec comes in. Certified by ISO 14001, OHSAS, R2 and NAID, Greentec safely and securely destroys data. With a certificate of destruction and documented chain-of-custody service you can sleep well at night knowing that your data is protected.
Greentec offers two services for data destruction. While both of these services clear your devices of all your data, they are two very different methods.
Certified Data Erasure
Certified data erasure is just like it sounds – all data is permanently removed from electronic devices. This method uses specialized encrypted technology to sanitize and wipe all data from hard drives and mobile devices. Certified data erasure leaves your device completely and permanently cleared from all previous data, keeping you and your data safe!
What is especially great about certified data erasure is that your device can be reused. While the data is gone forever, the physical integrity of your device remains, meaning it can safely be used by someone else without your data getting into a stranger's hands. Think of this method like erasing a whiteboard – the information is gone, but the whiteboard can be reused. Certified data erasure follows the traditional view of recycling, meaning an old device can find a new life while you are free to upgrade your systems.
By using certified data erasure you can support the circular economy, an economic model that aims to keep products and materials at their highest utility and value at all times. Devices sanitized at Greentec can then be securely resold at the Greentec Store, allowing your company to get the absolute best value from old devices.
Choose certified data erasure for:
Servers
Desktop Computers
Hard drives
Tablets
Laptops
Cell phones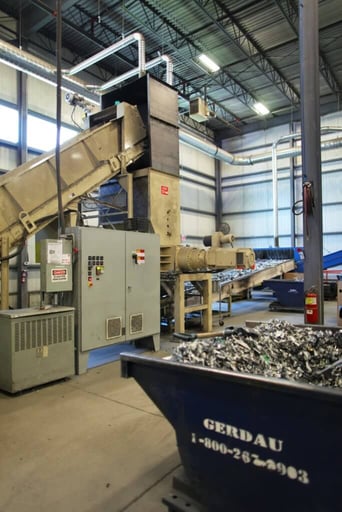 If your business has a device you would like certified data erasure that is not listed above, please contact Greentec to see if we can offer this solution for your device.
Certified Shred
Like certified data erasure, certified shred also permanently destroys your data in its entirety. However, this method does so by physically demolishing the device. Using industrial shredders, the device is completely and irreversibly destroyed. Media, hard drives, and electronics are reduced to small fractions of metal. Following a certified shred you will receive proof that your electronics and your data have been destroyed.
Certified shred can be easily compared to shredding paper. Information cannot be recovered from the device because it is totally demolished, the shreds cannot be pieced back together. Shred ensures efficient processing and permanent elimination of your data.
While the products cannot be resold or reused after they have been shredded, materials can be sold as commodities. As certified shred reduces and separates component materials such as plastic, aluminum, copper, steel and precious metals safely and effectively, you are still able to maximize the value of your device. Rest assured that no matter what option you may choose for recycling your devices, you are supporting the circular economy and recovering as much value from your electronics as possible.
Certified shred is perfect for:
Media Tapes
Hard Drives
Mobile phones
Many other devices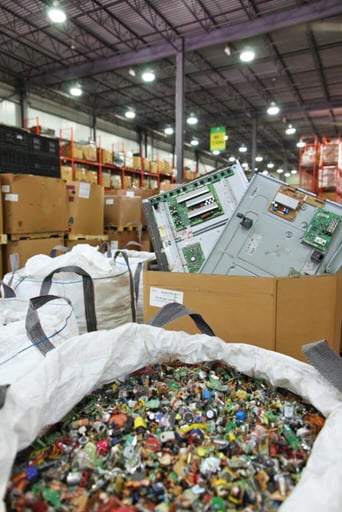 No matter what you need securely disposed, Greentec can offer complete data destruction for your end-of-life or defunct electronics. Both options provide you with the security you need to rest assured knowing that your data is protected. Greentec can offer advice on which secure data destruction service is right for your needs. Contact us today!
To learn more about our services and what we're doing to promote the safe, effective disposal of technology, visit us on our website or connect with Greentec on Facebook, Twitter, Instagram and LinkedIn.