At Greentec we believe that a sustainable or circular economy is possible. At the moment there are gaps, and not everything we recover from breaking down electronics that come through our facility can be recycled. We are not satisfied with this. We know we can do better and that's why we're so invested in innovating through research and development. We've mentioned our R&D work with Conestoga College before very broadly. With Earth Day around the corner, we thought we'd dig in and share some more details about the projects we've been developing with the incredible staff and students in the college's Mechanical Engineering program.
The Challenge of Sorting Black Plastics
The first project we'll be highlighting is a new prototype sorting technology for black plastics that uses
Medium Wavelength Infrared (MWIR)
hyperspectral imaging
(that's a mouthful!). When electronics come into our facility, we often end up destroying them so that we can mine the valuable materials inside.
Black plastics are heavily used in electronics and have been virtually impossible to sort and recycle correctly up until now. The colour of these plastics makes it tough to tell the differences in their physical properties. This means they can't be sorted manually, or with any of the automated processes, we use now.
Through our partnership with the students and faculty at Conestoga, they have helped us begin to develop an algorithm design that will be able to be implemented into a real-time analysis engine. In other words, an imaging system that will analyze and provide data to determine the type of the black plastic material and perform analysis of shapes and features to make the sorting process possible.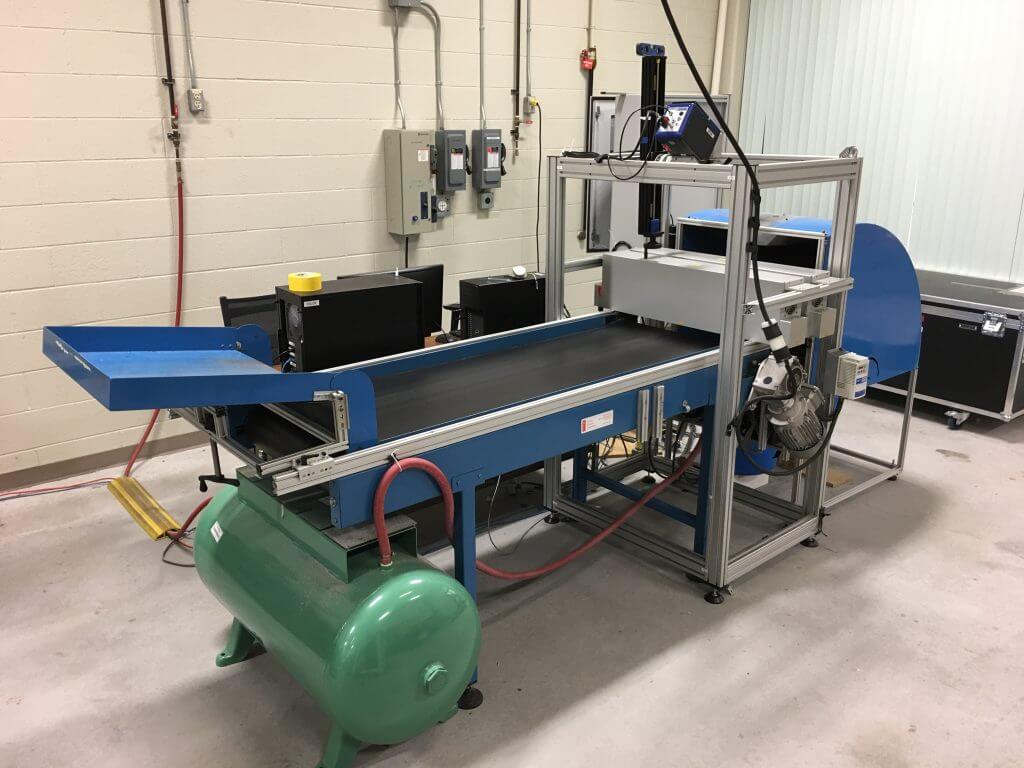 The Future of E-Waste is Looking Bright
We're very excited about what this technology can mean for us here at Greentec and the future of our industry. Not only can we provide even more value for our customers, but we can also make our world a little cleaner. Continuing to push the boundaries of what's possible in e-waste recycling is an important part of our business.
We're incredibly grateful to be able to do this work with Professor Hamid Karbasi, the NSERC Industrial Research Chair for Colleges in Advanced Recycling Technologies for Waste Electrical and Electronic Equipment
and the talented staff and students at Conestoga College.
---
If you have any questions or are interested in learning more about this project or anything else we do here at Greentec leave us a comment or get in touch.